"In my first pregnancy, I was abandoned, uncared for, confused, and almost ran mad'- Uche Ogbodo spills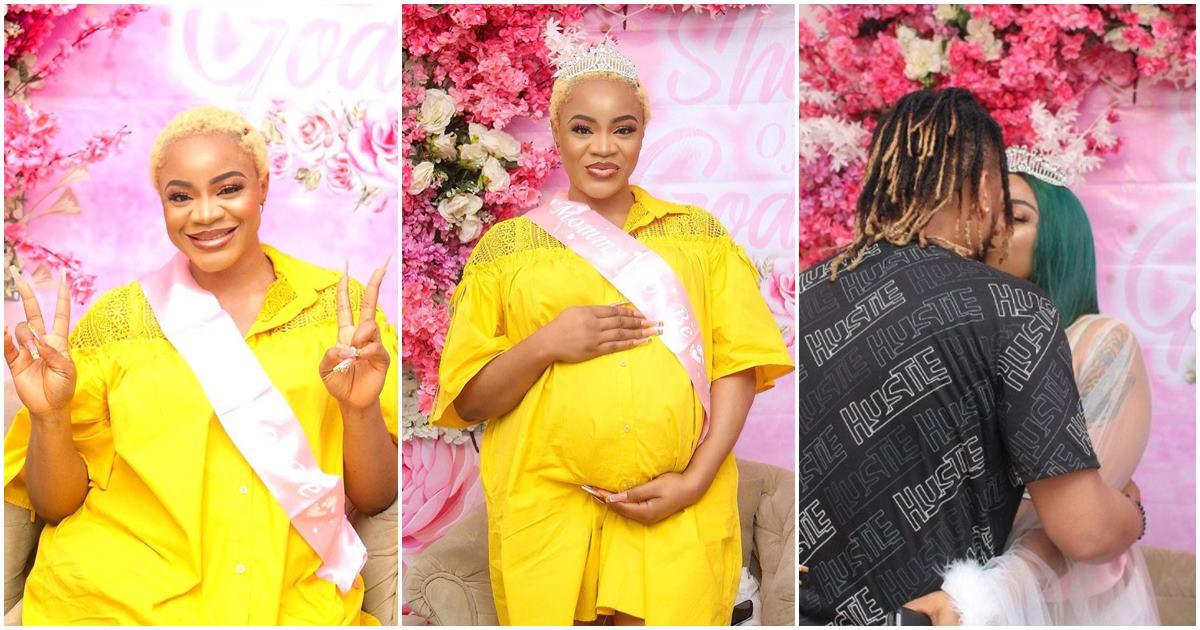 Nollywood actress Uche Ogbodo has revealed the horrible experiences she underwent during her first pregnancy as she compares it to her recent pregnancy and relationship with her lover, Bobby Maris.
The actress who took to her Instagram page to flaunt lovely pictures from her surprise baby shower organized by her friends and colleagues can't hide her joy as she feels loved by friends and her lover.
Uche Ogbodo shared a post on Instagram as she disclosed that she's yet to be married yet she receives huge support from Bobby Maris and will choose him over again.
Here's what she wrote;
"Them no marry Me but them Support me and them Dey proud of Me . See Eeeh I choose this man A million times Over. He is My Armor @bobbymaris. Incase you guys don't know, In my First Pregnancy I was Abandoned, Uncared for, Alone and Confused ,I almost ran Mad! So if you all can't rejoice with me when I'm happy , then Too Hell with all of you. Please Watch the Full Uncut Video Of My Baby Shower Now on Youtube through the link in my Bio . You will like it